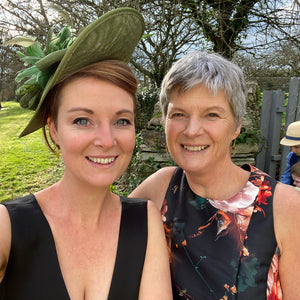 Our shop has been here in Bantry for almost 50 years
I opened The Craft Shop in 1974 and, almost 50 years later, it continues to showcase the work of many of the original craftspeople with whom the Craft Shop has been associated. Colleen, my daughter, now works alongside me in the shop, discovering new artisans, and bringing her own style to the shop.
We love welcoming people into our shop in Bantry, browsing, perusing, taking pleasure in the delight that these beautiful things bring to our lives. And if you can't make it to Bantry, we hope that our site gives you a true sense of the work we sell, and we look forward to posting the crafts you choose, wherever in the world you may be.
Christine Nicholas
Here's what we are at
Birkenstock Shearling for absolute luxury! When the evening start closing in and you can feel the chill in the air you know it's time to get home t...